Solo exhibition by Javier Rodriguez

Waterside Project Space, 2009
Javier Rodriguez's installation Principal Peripherals of Storage creates a series of puzzles seemingly unintelligible to the naked eye. Using a large number of maculaturas – overprint sheets of paper found in printing houses – together with wooden shipping pallets, the artist created an intricate environment: a series of islands and a multi-layered labyrinth.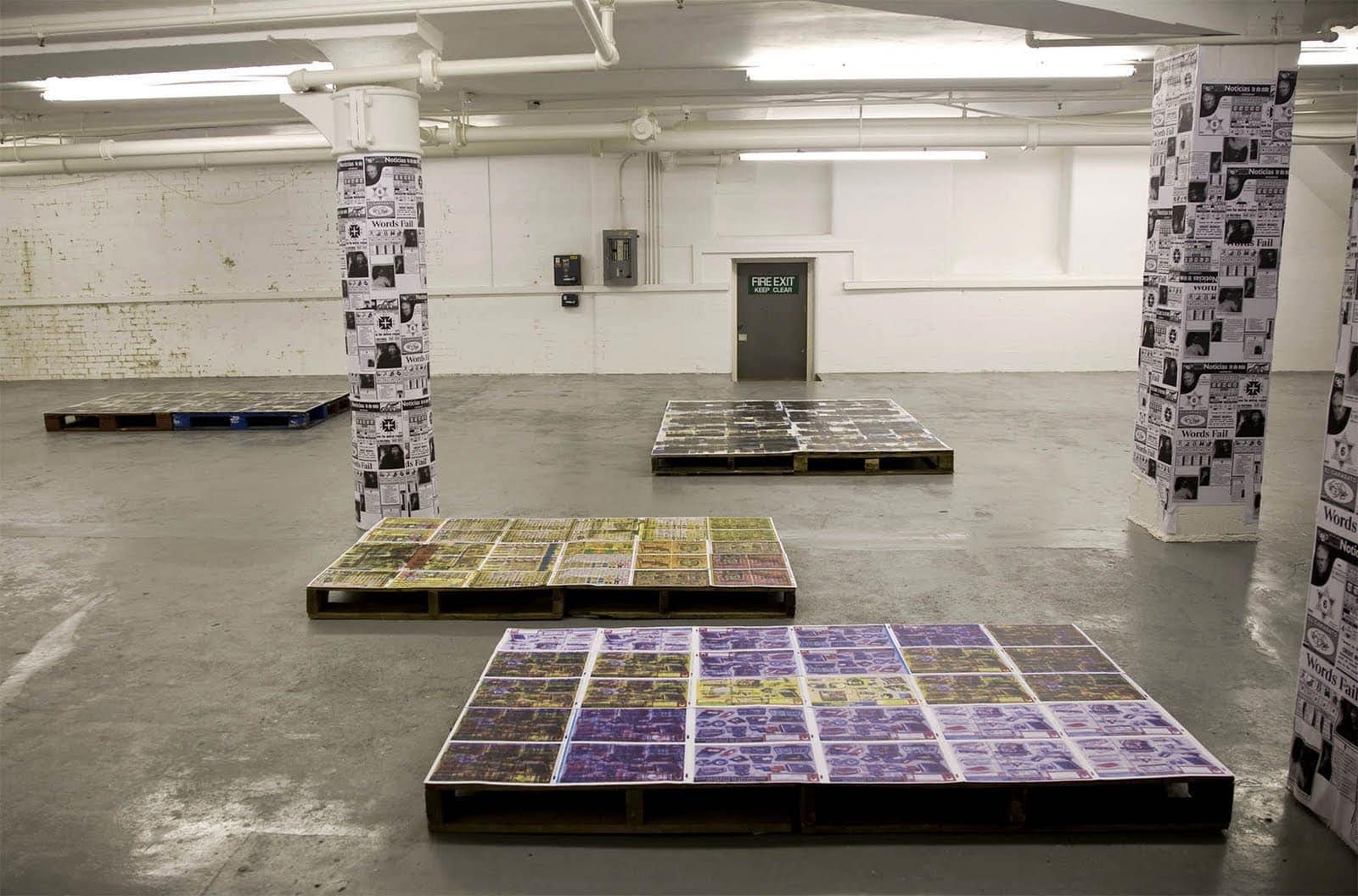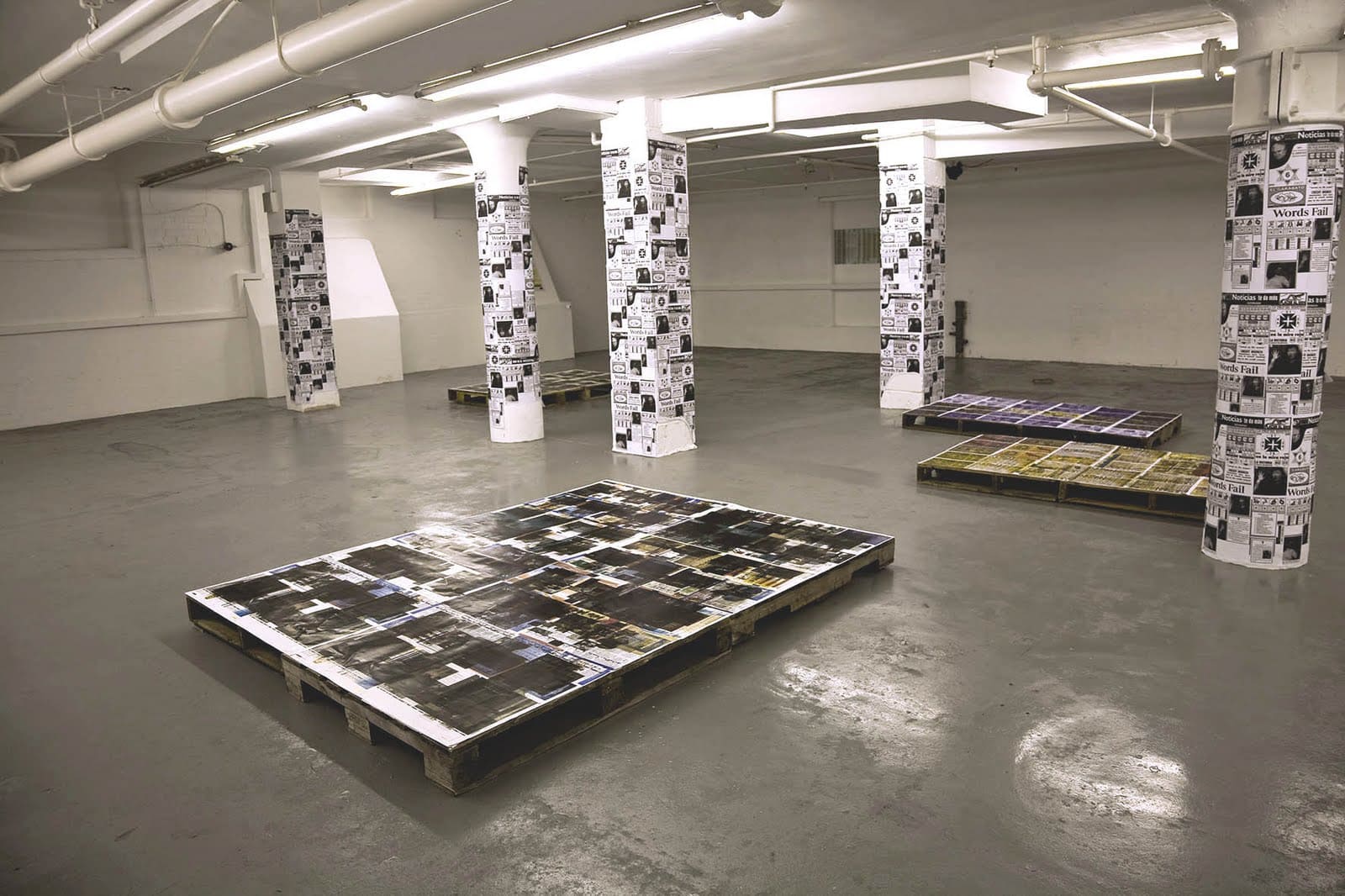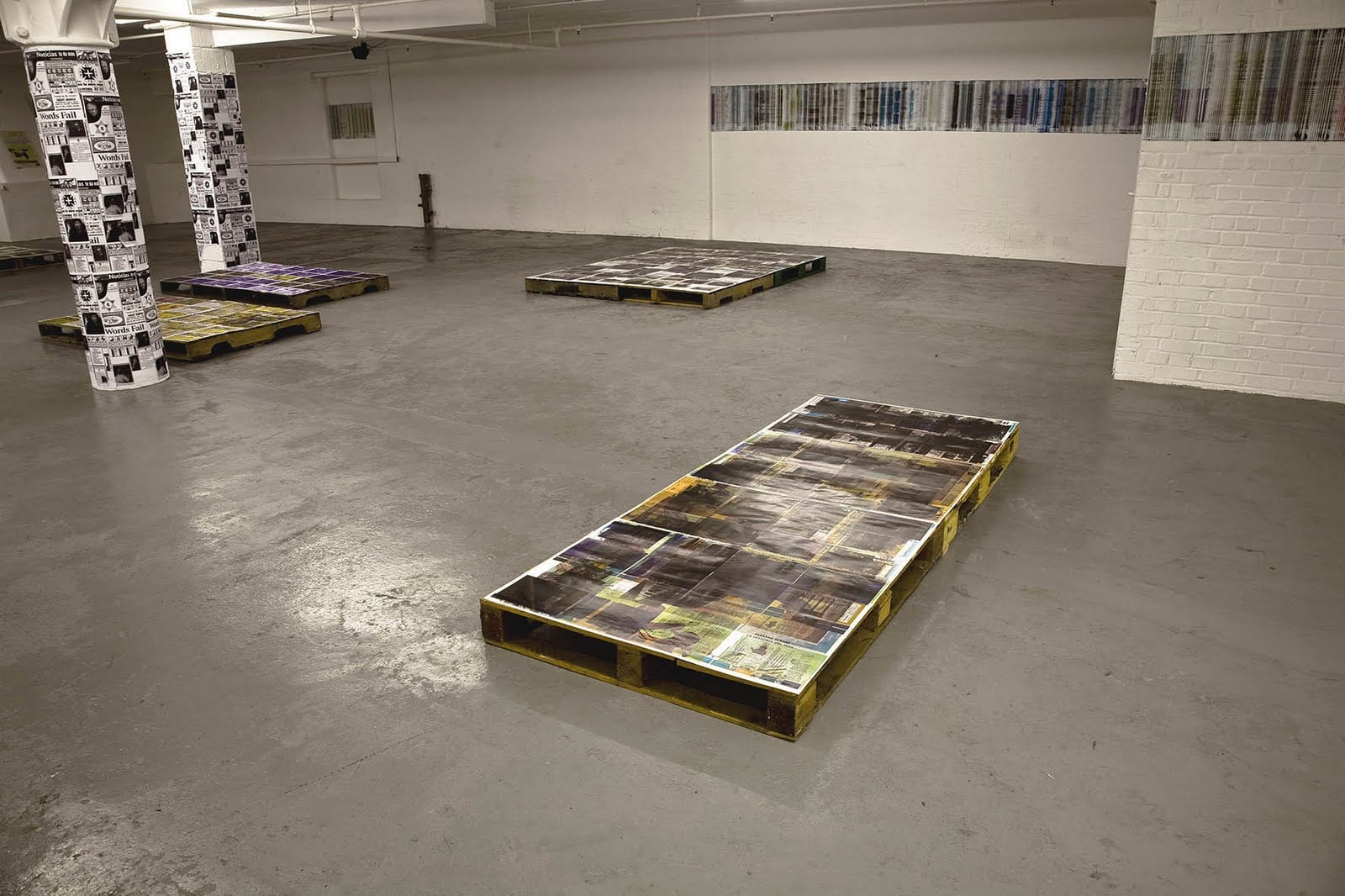 The pallet platforms support an array of prints on paper composed in an abstract (though conceivably logical) chromatic and thematic progression – each of those has received multiple impressions of pages from newspapers, magazines, advertising and packaging. The text and images are pressed one on top of the other and out of register, creating levels of saturation, both of colour and content, not found in regular publications.